ABOUT US
We meet the demanding customers and provide service in Germany as well as in Germany. The company Friedrich Schwingtechnik produces the whole of its production facilities in Germany. When using Friedrich motors, the customer gets a guarantee of high quality workmanship and full service after warranty.
In our offer we have:
Electromotors
Bearings lubricated for life, unnecessary additional lubrication,
No maintenance required,
Low power consumption.
Unbalance exciters
Powerful drive to excite large vibrating masses,
Scheduled for high power also under the most severe application conditions,
Low maintenance costs,
Long service life,
Application in continuous motion,
Quiet operation.
Service – spare parts Friedrich I Vimarc
Cylindrical bearings,
Spherical bearings,
Bearing housings,
Covers of bearing housings,
Covers,
Rollers,
Windings.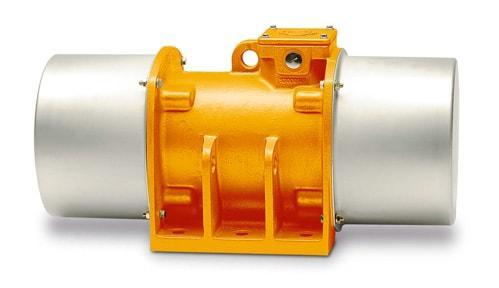 HISTORY
1963
Manufacturing start of Vimarc® vibrator motors.
1965
Foundation of the engineering company for vibration technique by Mr. Friedrich, for whom the company was named.
1973
On the basis of many years of experience as an engineering company for vibration technique, a worldwide first maintenance-free vibrating motor with life time lubrication is developed.
1974
A new product, the unbalanced exciter, is included in our program.
1996
After a change in ownership and management, sales activities are concentrated on the international markets.
1998
We strengthened our worldwide presence by purchasing the Dutch company VIMARC® that also produced vibration motors for more than 50 years. We expand business activities especially to the field of food industry as well as to explosion protected motors for the worldwide petroleum market.
2001
FRIEDRICH expands – construction of and move to the new plant in Haan.
2007
Production capacity is increased by doubling our production area and office space.
2008
Our own production starts in the USA. Vimarc Inc., Houston, TX
2008
Launch of the FRIEDRICH brand in Poland and Eastern Europe
2013
Established FRIEDRICH Vibrators Pvt. Ltd. In Pune, India.